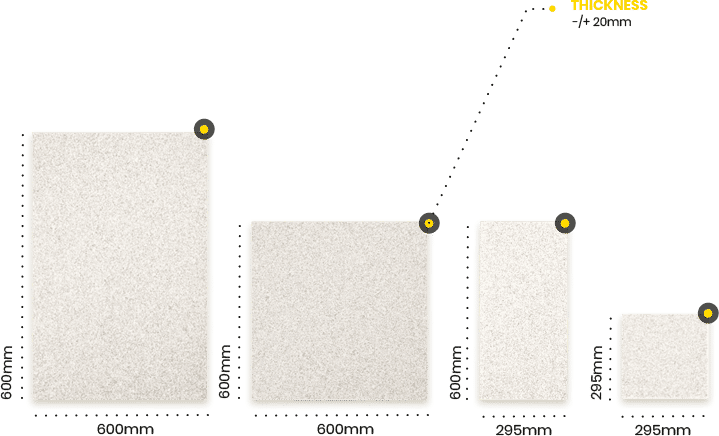 Product Specifications
This product is to the following specification below and is CE Certified. Variations can occur in colour due to this being a natural product. Every effort has been made to show an accurate representation of colour ranges. Please contact us for any further information.
Flag Dimensions
900 x 600mm / 16 Pcs
600 x 600mm / 16 Pcs
600 x 295mm / 16 Pcs
295 x 295mm / 12 Pcs
MATERIAL
Natural Granite
SURFACE
Flamed Textured Surface
Project Pack Size
18.5m2
Approx Coverage Laid
19-19.5m2 using jointing gaps of 10-15 mm
Thickness
20mm Calibrated
Flag Edge
Machine Cut
Cutting Tolerance
-/+ 2mm
Origin
China
Colour
White, Black-Grey Speckles
Going All Out with
Natural Granite
Our natural granite paving will certainly break tradition from patios being paved with Sandstone. Boasting with natural beauty and splendour, this timeless and sophisticated stone will create a stunning awe-inspiring contemporary garden patio with a wow factor.
Infused with natural quartz this incredible natural stone will sometimes treat you to little sparkles of reflecting light. There's a reason why granite is so popular! With little maintenance, and slip-resistance properties it can handle the wear and tear and the weather of day to day. Four Edges natural granite paving is perfect for garden patios and commercial spaces.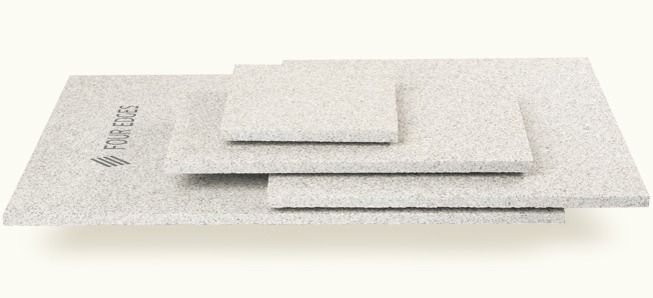 Four Edges has provided a patio layout guide for your assistance. We hope it is of use.